7 Design Ideas for Small Bathrooms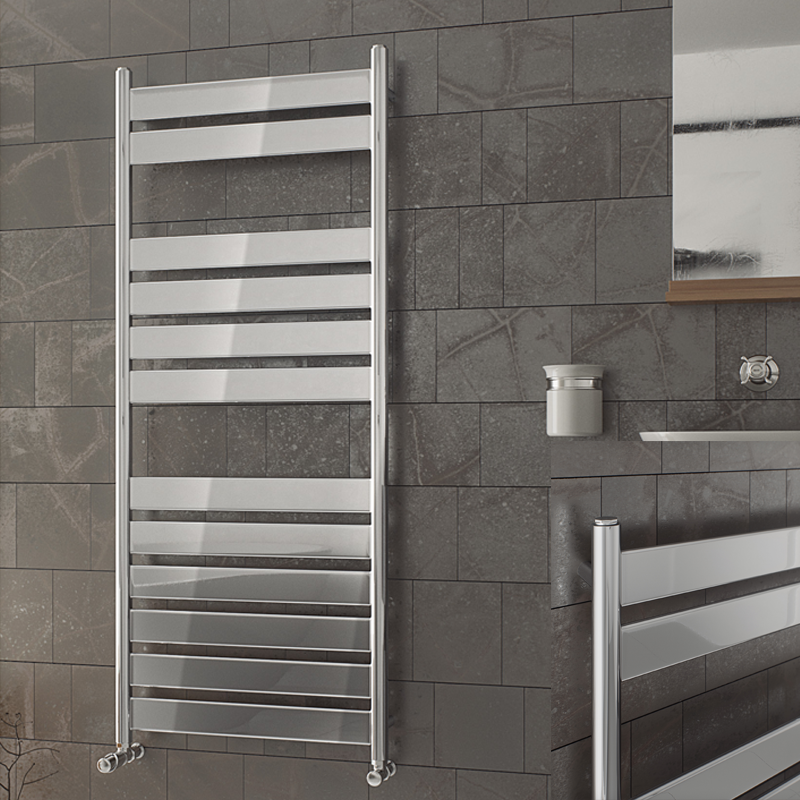 7 Design Ideas for Small Bathrooms
The bathroom is usually one of the smallest rooms in the house, but just because your bathroom is a little on the small side, it doesn't mean you can't create the impression of space.
In some rooms, you could simply remove some of the furniture or other clutter to get small bathrooms to grow visually, but in the bathroom, the sink, toilet and shower/bath, as well as a little storage space, are all absolutely essential.
So, what design ideas can you implement to make your cramped bathroom feel bigger? Let's take a look at our top design ideas for small wet rooms for some inspiration.
1. Mirror, Mirror on the Wall
A mirror is another essential item for small bathrooms, so you may as well make it work for you. Nothing creates the illusion of space more effectively, or makes a bathroom feel grander, than a mirror that reaches to the ceiling. Another trick is to position your lighting on top of the mirror, or hanging in front of it, to double the impact of the light and make your space grow. Good lighting can make the bathroom look bigger. Large mirrors are especially effective at reflecting light and creating the illusion of space.
2. Install a Clear Glass Shower
Textured glass or even the dreaded shower curtain will cut your space in two in the same way as a wall. Removing this visual barrier allows more light into the room and creates the impression of space.
3. Blend the Ceiling, Tile & Wall Colours
Keeping everything a single, unifying colour will make your space visually expand by reducing the number of transitions and intersecting areas. The result is a cleaner, more expansive space that looks like a single, larger room.
There are plenty of builders out there who prefer to stop the tiling below the ceiling line in the shower. When you want to make more of your available space, the shower tiling should go all the way up to the ceiling. The fewer the transitions there are, the more expansive the room will feel.
4. Add Designer Radiators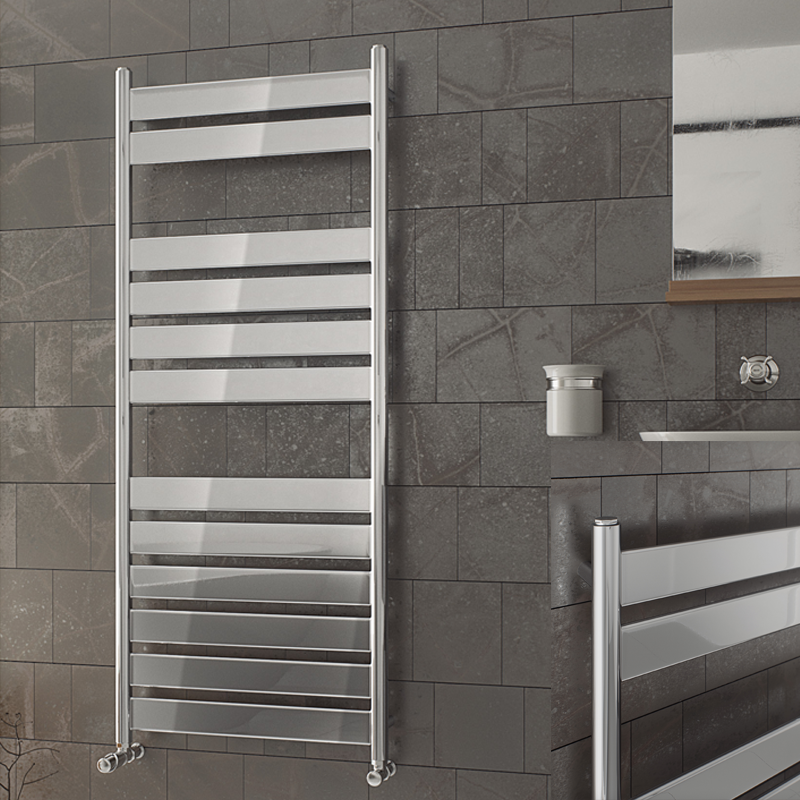 Nothing ruins a small bathroom more than a clunky radiator or a 1970s towel rail that protrudes several inches from the wall. Designer radiators are slick, slim and beautiful. You can find designer radiators that work as towel rails and look great at the same time. Explore our range and look at the sizes – you are bound to find ones that are compact.
Thus with a simple swap you can gain more space and make your bathroom look more expensive than it actually is.
5. Choose Large, Neutral-Coloured Floor Tiles
It's often thought that lots of small floor tiles will help to make the most of a cramped room, but in fact, all those grouting lines have the effect of making the bathroom seem smaller. Instead, plump for large, plain-coloured floor tiles to accentuate the available space. Like any compact area, small bathrooms look better when decorated in lighter colours because dark or bold colours can be overwhelming in small spaces.
6. Hang Toilets from Walls
You can open up small bathrooms by using wall-hung toilets and back-to-wall toilets to conceal the cistern and de-clutter the space. Wall-hung toilets are also compact by design, giving you even more room to play with.
7. Keep You Bathroom Clutter-free
Rather than filling your bathroom with lots of décor objects, look for bathroom furniture and items that have multiple uses such as one large cabinet where you can store both toiletries and towels, for example.
You can also create focal points with decoration; one large plant will look better than lots of little ones while choosing one feature wall to decorate with patterned tiles will make the space look less cluttered than covering all of your walls with a pattern. While larger bathrooms can easily accommodate a modern toilet alongside a classical style bath, a mishmash of design styles can be confusing in a small bathroom.