Top 10 Smart Video Doorbells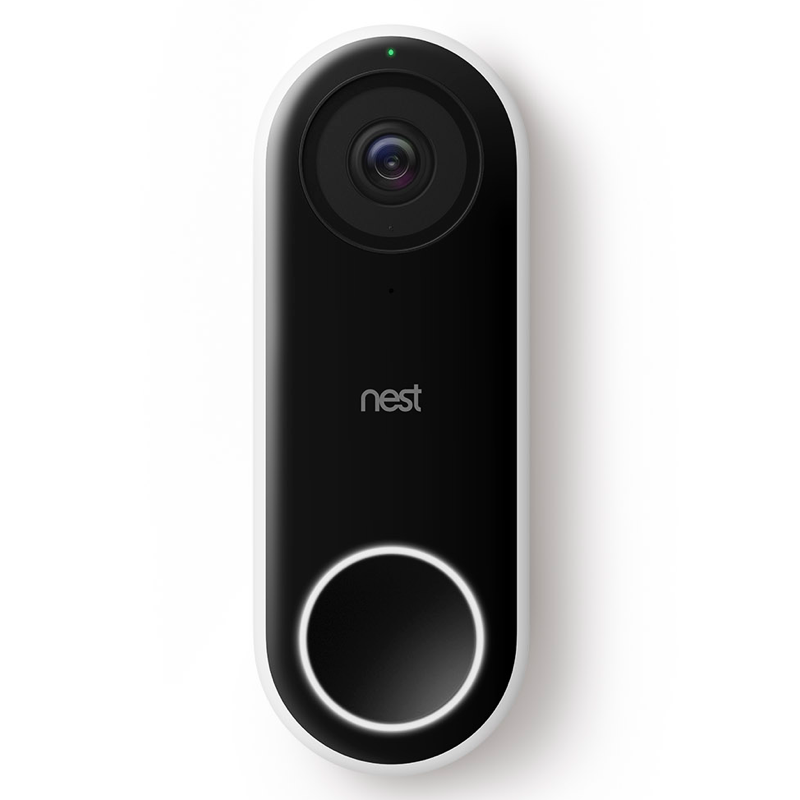 Top 10 Smart Video Doorbells
Are you thinking of buying a smart video doorbell for your home? You are hardly alone.
Homeowners are flocking to get a video doorbell for many reasons, the chief among them being security. The best video doorbells will allow you to prevent – or at least help to prosecute – home burglary.
They have other uses too, including the ability to turn away cold callers without even having to open the door, instructing delivery people on leaving a parcel, and in conjunction with a smart lock you could even allow family and friends to wait inside while you return from an errand. At the end of the day, it's also about security. Several UK borough councils have started recommending wireless video doorbells to their residents.
With so many video doorbells on the market, choosing one can be a daunting task. So we thought that we would lend you a helping hand with this comparison review of the top 10 video doorbells available on the market right now.  Scroll down for a convenient smart doorbell comparison table.
August Doorbell Cam Pro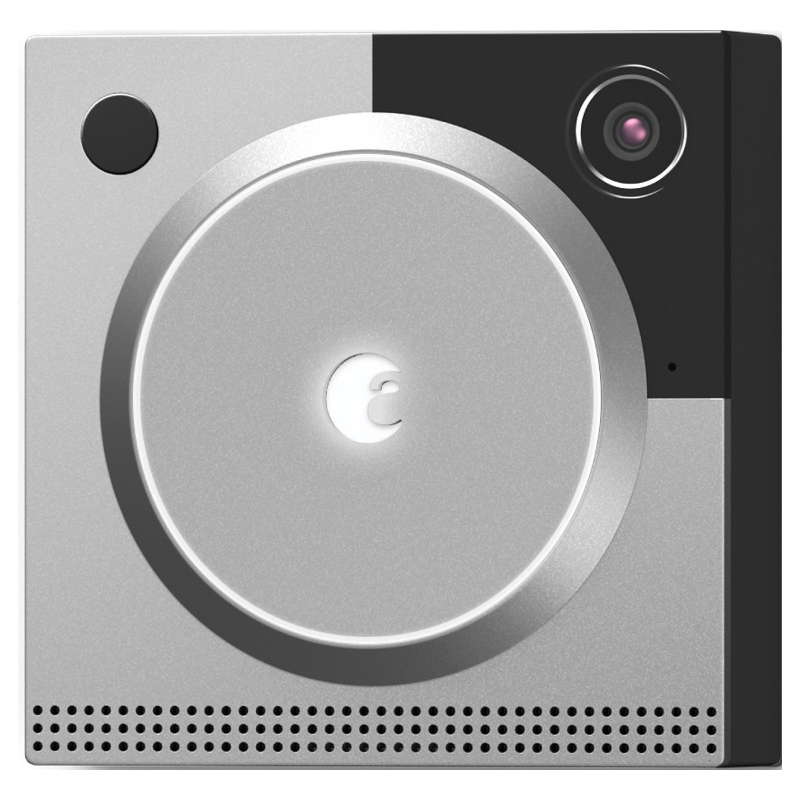 The Doorbell Cam Pro, from manufacturer August, is a strong example of a video doorbell with only a few drawbacks.
While the video on the Doorbell Cam Pro is not the best available, it is more than fit for purpose and appears clear – if not crisp – on a phone or tablet screen. The quality is helped a lot after dusk by the built in spotlight, which is a very nice feature.
The main strength of the Doorbell Cam Pro is its compatibility with other smart home devices. In fact, experts have tested the product with a range of smart home products from other brands and have found it to be among the most compatible products of its type.
Unfortunately, August seemed to have overlooked a key problem – design. The doorbell does not look like a regular doorbell, and as such is prone to being ignored in favour of a knock on the door.
---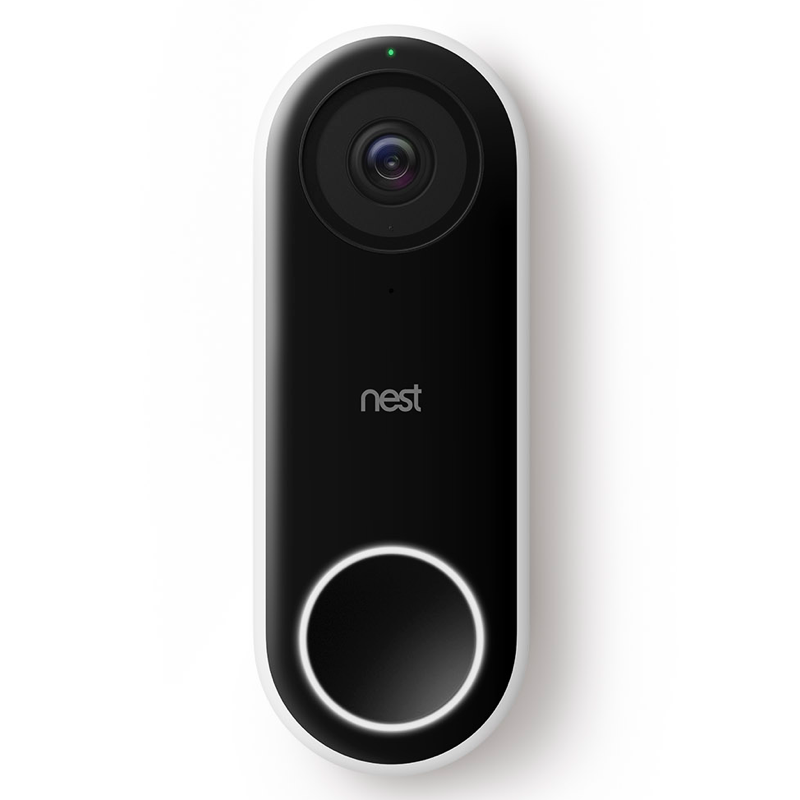 Nest's video doorbell, Hello, has to be our top pick for a video doorbell in 2018. If you're looking for a great deal on Nest Smart Doorbell, click here.
The video is crisp and clear with great balance, the microphone and speaker leave nothing to be desired, and the available features are unmatched in the industry right now.
The best of these features is the facial recognition software, a powerful and useful feature that can announce the name of your visitor automatically as they arrive at the door. This is easily controlled, too, with user-specified zones so that you are only notified when someone actually approaches your property. This is an important feature as some similar products have a high rate of false positives, wasting your time and video storage space.
Nest Hello does have to be hardwired in, but the process for doing this is actually very simple. On the plus side, there is no risk of the battery running out at an inopportune time – you can set it up and forget about it!

---
RemoBell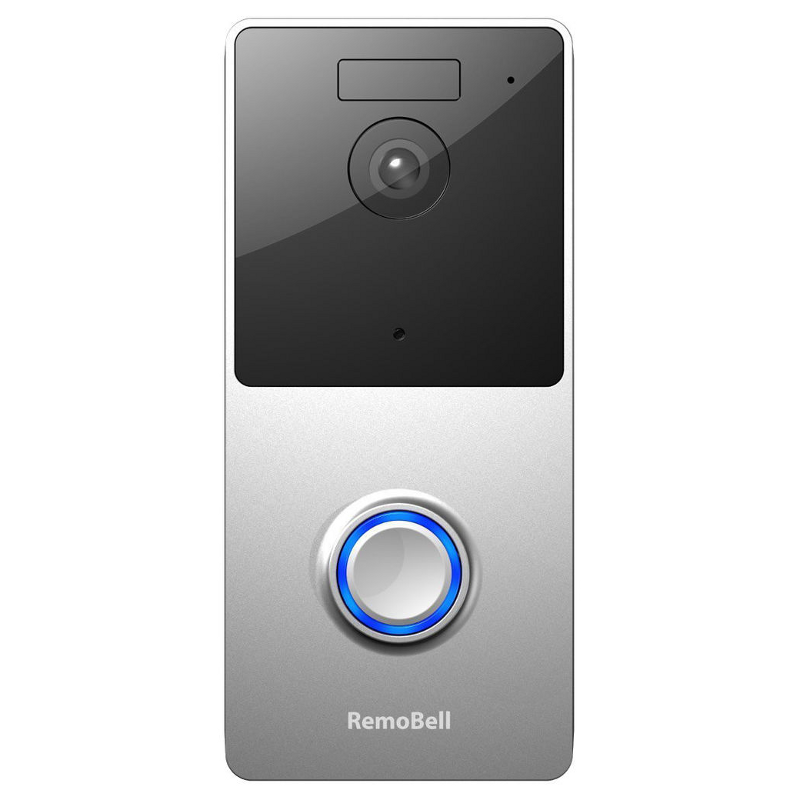 The RemoBell is among the most disappointing of the available smart video doorbells.
It is one of the largest in terms of dimensions, yet features the lowest quality video resolution of these products. Add to this the fact that it does not feature any compatibility with other smart home devices or systems, and we have an underwhelming product in comparison to the competition.
It is one of the cheaper devices on the market, but in this case you pay for what you get.
---
Ring Video Doorbell Pro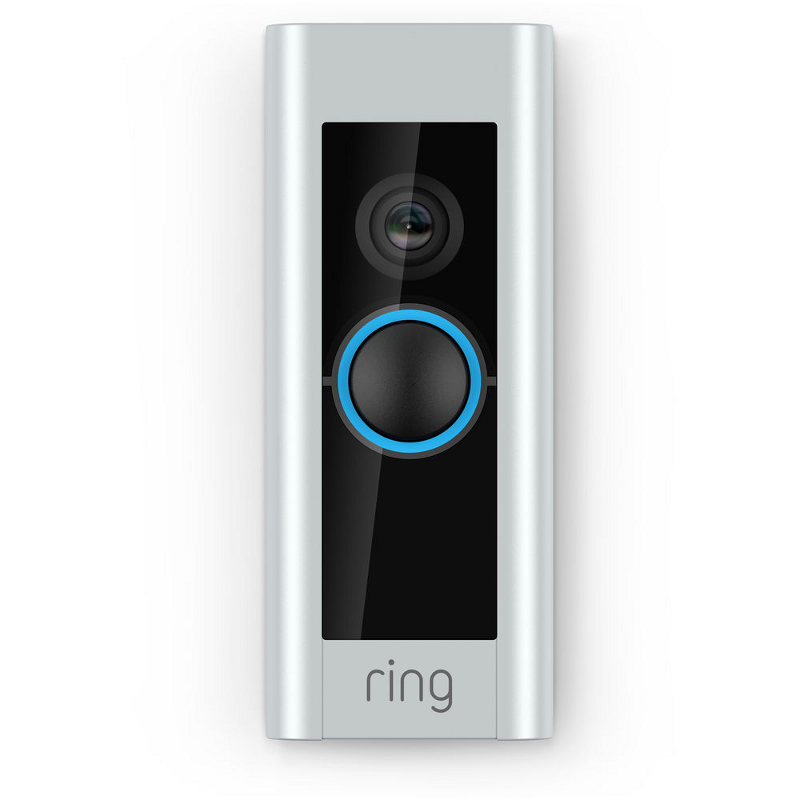 Ring's top offering is small and a treat to look at, but more importantly boasts really great motion detection.
The motion detection is fully customisable, giving you full control over when you will receive alerts that someone is approaching your property. Coupled with a 160° field of view – wider than the standard 120° – and good video resolution, the Ring Video Doorbell Pro may just be worth its somewhat steep price.
Be aware that installation can be tricky compared to other products on this list.

---
Ring Video Doorbell 2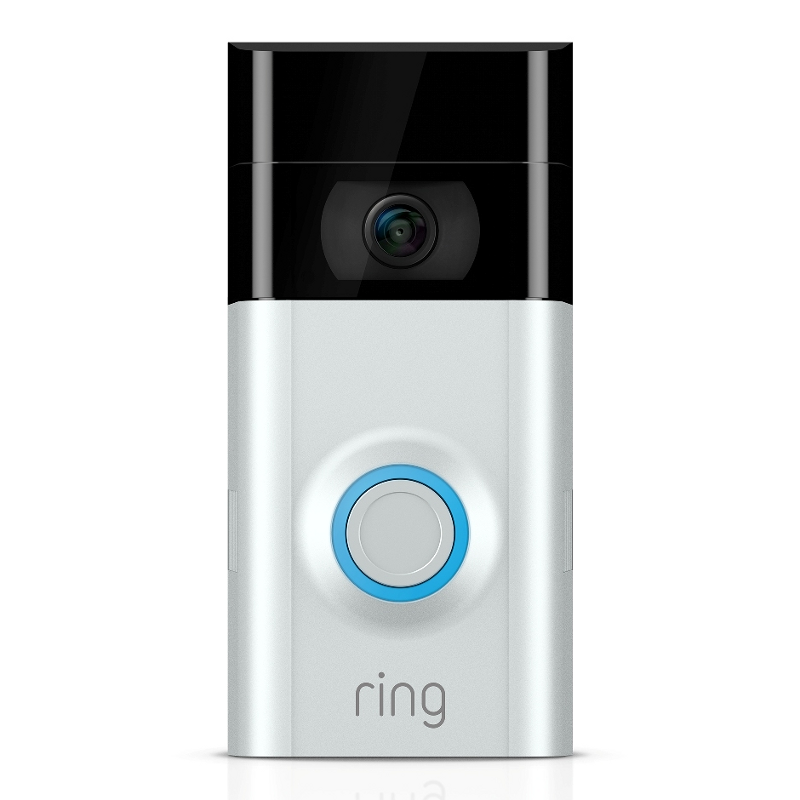 Ring's Video Doorbell 2 is not at quite the same level as the Doorbell Pro, offering a limited version of the motion detection that the latter boasts.
However, as it runs entirely off of battery power, it is easy to install and uninstall – which is great for renters.
Battery power has its own drawbacks, though, reducing reliability and introducing an extra running cost for replacement batteries.

---
Ring Video Doorbell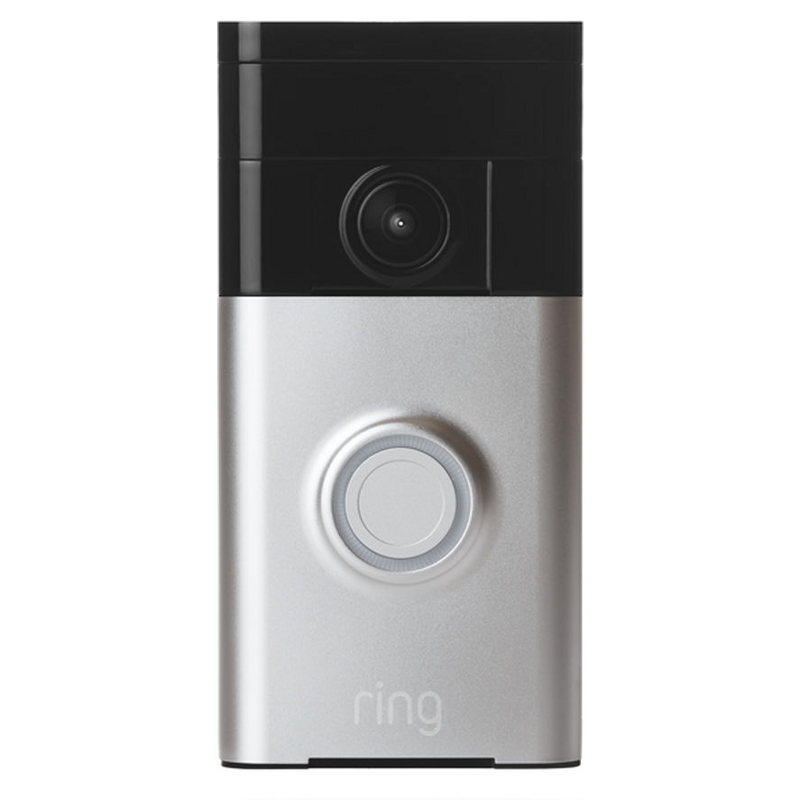 The basic Ring Video Smart Doorbell again offers limited motion detection, but the main difference here is in quality of experience.
The audio quality is lacking, the battery life is too short and many times the app used to show a live feed on your smartphone is far too slow to be useful.
If pushed for cash you might consider the Ring Video Doorbell, but even then there might be better options.

---
SkyBell HD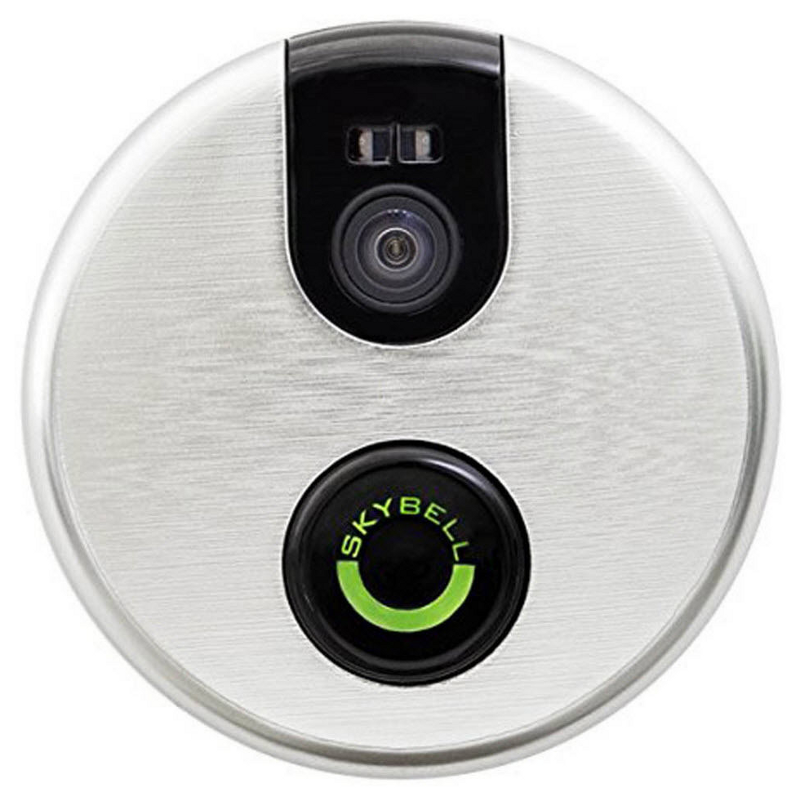 The SkyBell HD is a considerable improvement on its predecessor, earning a place among the top video doorbells on the market.
It features great video and audio, and has many of the important features of its competitors. It looks good, its easy to install, and in terms of price it is very competitive. It is also compatible with Nest smart home devices.
However, the software in the doorbell and in the app leave a lot to be desired, with connectivity issues and crashing software being very real issues. While we cannot confirm the truth of Amazon reviews, it is alarming how many of them claim that the customer service was poor or lacking when encountering these problems.
---
VueBell WIFI HD Camera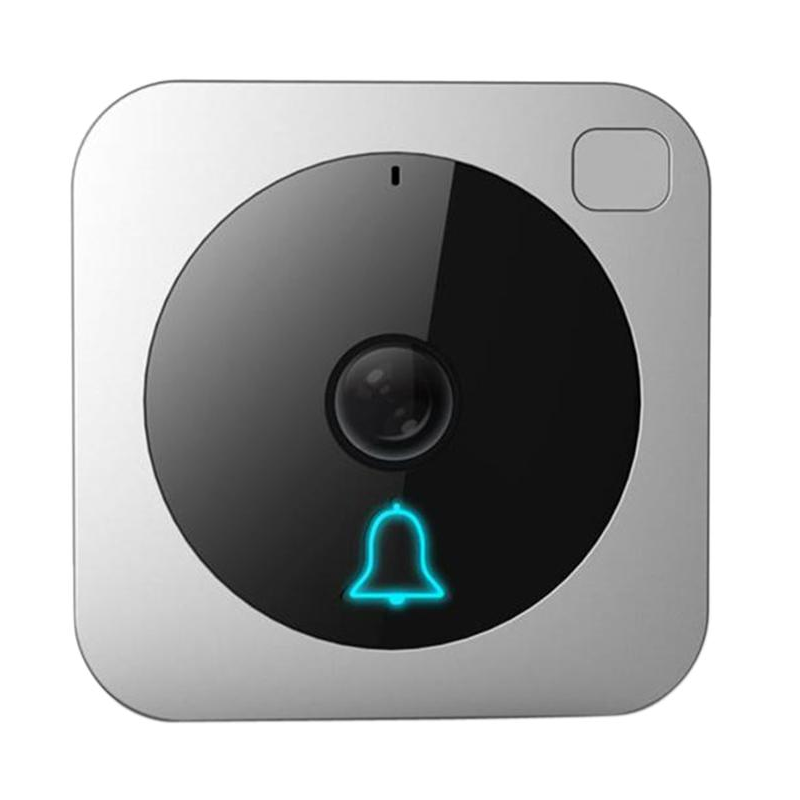 The VueBell WIFI HD Camera is a budget option that has many of the main features you would expect, but suffers from some connectivity problems.
For the price, the hardware is pretty good and the product is full-featured. It is easy enough to install, the video and audio is fit for purpose, and the two-way communication feature is up to par.
However, problems with connectivity plague this product, making it unreliable. For that reason, we think it is worth spending a little more for a higher quality product.

---
Wisenet SmartCam D1 Video Doorbell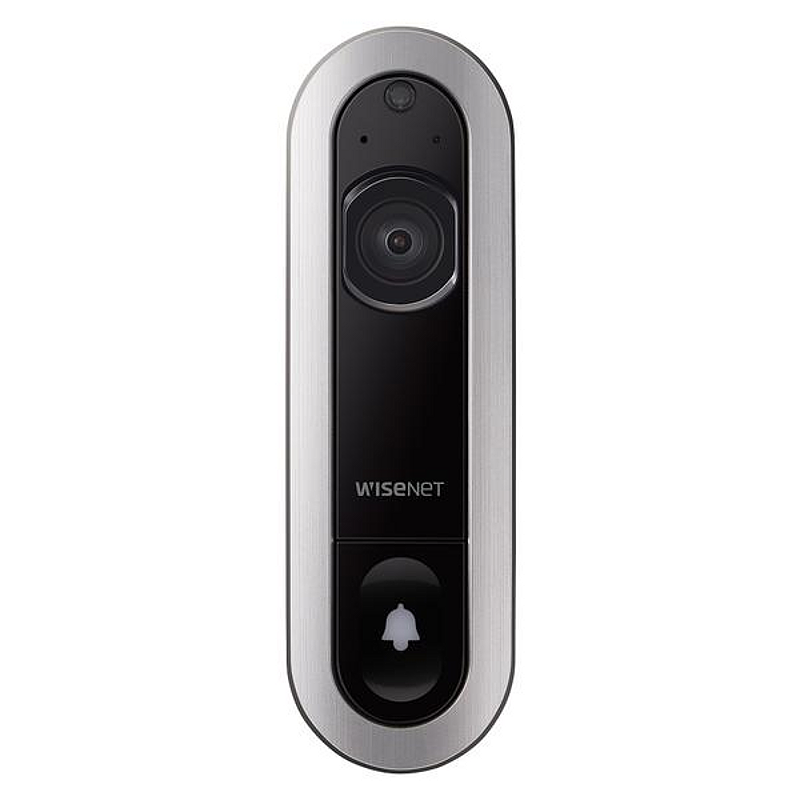 Wisenet's offering features good video and audio, as well as face recognition and Alexa integration, but little else.
It does offer sound detection alongside motion detection, which is a handy little feature.
However, it lacks compatibility with other smart home devices, there is some barrel distortion on the camera and it requires a pricey subscription in order to view the video feed. There are better options for the same price, leaving us feeling underwhelmed with the SmartCam D1.

---
Zmodo Greet Pro With Beam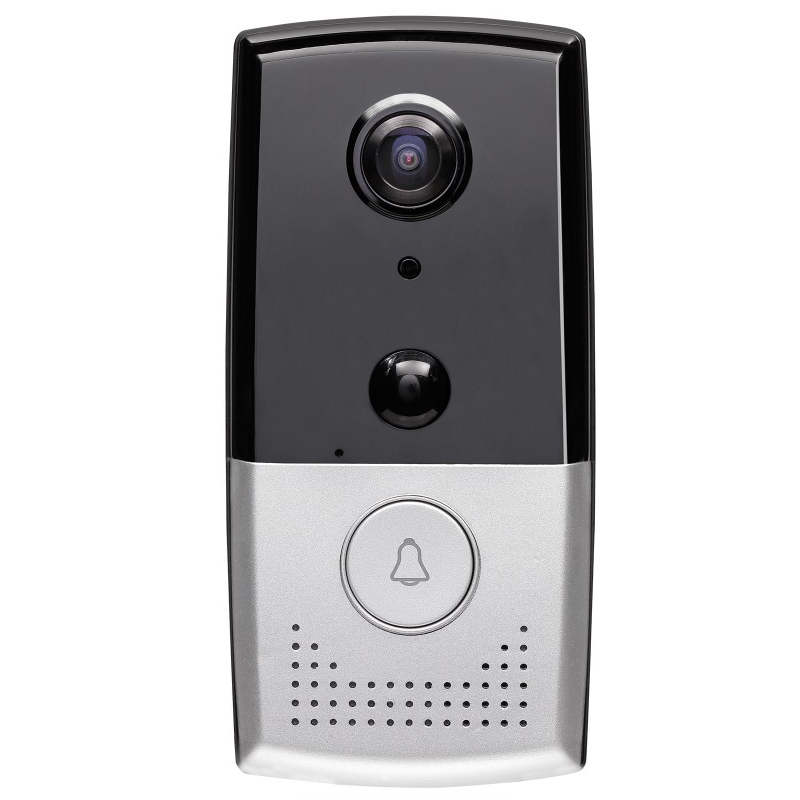 Zmodo's Greet Pro is another budget option plagued by connectivity issues.
The video resolution is on the low end, but other than that the features work as advertised, including motion detection and two-way communication with good audio quality. It is also very easy to install, connecting to your existing wifi network.
The connectivity issues may be a problem for some, though with a wifi extender included this should not be too much of a problem for most people. However, this is an extra thing to set up and maintain, an issue that should not be present in 2018.
---
Best Smart Video Doorbells Comparison Chart
| Doorbell/Features | Field of View | Video Resolution | Integrations | Data Storage | App Support | Notifications | Night Vision | Digital Zoom |
| --- | --- | --- | --- | --- | --- | --- | --- | --- |
| August Doorbell Cam Pro | 120 | 720 | Amazon Alexa | Cloud | Mobile | Push | Included | none |
| Nest Hello | 160 | 1200 | Amazon Alexa, IFTTT, Google Home | Cloud | Mobile, Web | Push | Included | Included |
| RemoBell | 120 | 720 | none | Cloud | Mobile | Push | Included | none |
| Ring Video Doorbell | 180 | 720 | none | Cloud | Mobile | Push | Included | none |
| Ring Video Doorbell 2 | 160 | 1080 | Amazon Alexa, IFTTT | Cloud | Mobile | Push | Included | none |
| Ring Video Doorbell Pro | 160 | 1080 | Amazon Alexa, IFTTT | Cloud | Mobile | Push | Included | none |
| SkyBell HD | 180 | 1080 | Amazon Alexa, IFTTT, Google Home | Cloud | Mobile | Push | Included | none |
| VueBell WIFI HD Camera | 185 | 720 | none | Cloud | Mobile | Push | Included | none |
| Wisenet SmartCam D1 Video Doorbell | 150 | 1200 | none | Cloud | Mobile | Email, Push | Included | none |
| Zmodo Greet Pro With Beam | 180 | 1080 | none | Cloud | Mobile | Push | Included | none |