How A Wireless Thermostat Can Reduce Your Heating Bill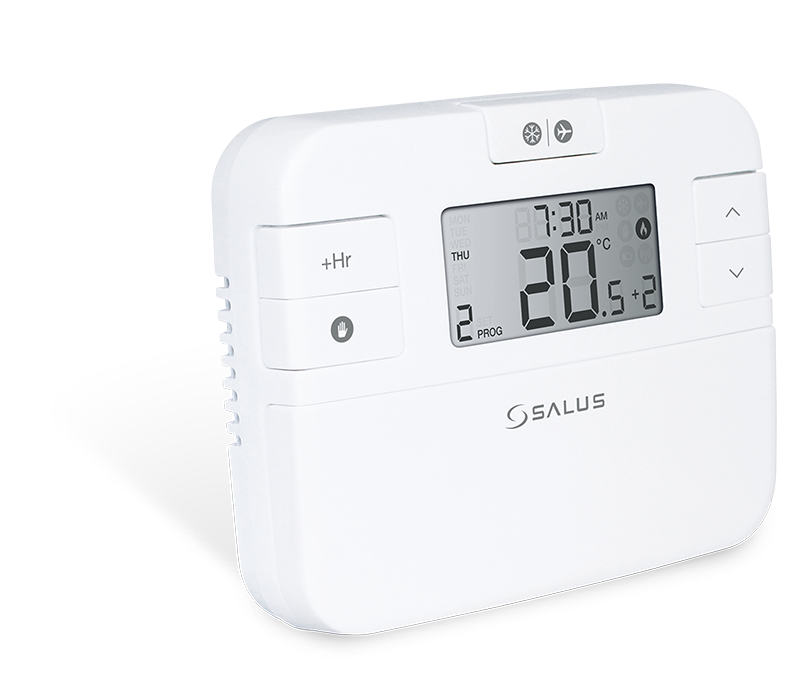 How A Wireless Thermostat Can Reduce Your Heating Bill
There are many advantages to using a wireless thermostat to manage the heating at home.
Because they do not need to be wired up to the boiler, you have full flexibility as to where the thermostat goes. They are also easy to use and many can be linked to your smartphone so you don't even have to leave the comfort of your sofa to turn on the heating.
However, the biggest advantage to fitting a wireless thermostat in your home is that it can save you money by reducing your heating bill – without sacrificing comfort in a warm house.
So how exactly do these gadgets reduce your heating bill and save you money?
Heating Efficiency With A Wireless Thermostat
Efficiency, efficiency, efficiency.
With a Wi-Fi device such as Salus wireless thermostat, you can set the temperature to a comfortable level and leave it alone, knowing that your boiler will only fire just enough to maintain the temperature level that you set. Most digital wireless thermostats can maintain a temperature well within 1°C.
This prevents unnecessary firing of the boiler, which reduces waste both in terms of money spent on the gas bill and in terms of your carbon footprint.
In fact, there are a whole range of different ways installing a wireless thermostat can increase the efficiency of heating your home.
Most room stats are programmable, meaning that you can set the target temperature at certain times of day and on certain days of the week.
Ensuring that the heating is not on when it is not being used is the best way of cutting down your heating bill, and with a programmable wireless thermostat this task becomes trivial.
There are two general control types that they come in: 5/2 and 7 day. For people who work a standard 5 day work week and leave the house empty, the 5/2 is usually enough – but the 7 day control is there for people who need to set separate controls for every day of the week.
Different rooms may also require different temperatures, and with some Wi-Fi wireless thermostats and heating systems this can be achieved with a Zone Control feature.
This can really help to reduce your heating bill, as traditionally you would have to heat the whole house even if everyone is spending the whole night in the living room.
Many programmable room stats also let you set a day or night setback feature, keeping the house at a minimum comfortable temperature at night or during the day. Because of the way the wireless thermostat can keep the temperature topped up without going over the set temperature, this is highly efficient and can maintain a comfortable warmth with little impact on your heating bill.
All of these features of wireless thermostats contribute greatly to reduce heating bills and your carbon footprint. Read our Salus thermostat reviews to find out more.
And with more and more people getting on the smart home bandwagon, we expect that most people will have one very soon. The move to wireless thermostats and smart heating systems will bring reduced energy use – and therefore reduced heating bills – to the majority of homes in the coming years.